Youth Ministry
Finding an identity in Christ through...
Sunday School
Sundays, 10-11 am
Every Sunday morning at 10 am, teens gather to learn how to develop a worldview rooted in truth and how to form a personal relationship with Jesus Christ. Students meet in room Yes, donuts and snacks are offered.
Confirmation
Sundays, 10—11 am
This is a two-year program for youth which allows them to make a personal commitment to the Church and to God. Classes cover an extensive look at the whole Bible as well as cultural topics relevant to teens. A couple of field trips assist in the experience of Confirmation.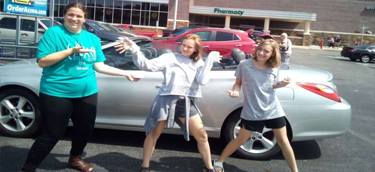 Youth Fellowship
School year Sundays, 5:00—7:00 pm
At GUMC Youth we aim to be real in our faith, have fun, and meet each person where they are, in the hopes to connect our faith with our everyday lives, through community, study, and service. Every youth can belong.
Service
Our hope is that students have an opportunity not just to learn about the world outside their own walls, but to experience it. We lead a number of service opportunities throughout the year, highlighted by our summer mission trip to Mountain T.O.P. We work closely with Green Good Neighbors, our shut-ins, and serving where the community needs assistance to help gain us a wider worldview.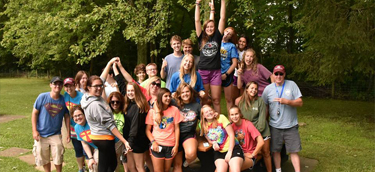 Upcoming Events
Adventures await us in Fellowship, Mission, and Discipleship. Here is what is coming up.
January 9th from 5 to 7 PM: New Start Sunday
New year, new you, new room. We will be working together to add finishing touches to the room as well as discussing and celebrating covenant.
January 23rd from 5 to 7 PM:: Student Ministry Sunday Planning
Yes—you read that correctly. This year, our students will be creating and leading worship in the Spring. Our planning starts now. Come with your ideas for themes and how we desire to lead and who we can invite to participate!
January 29th fron 1 to 4 PM: Blankets And A Movie
You are invited to bring family and friends, along with your sewing gear to help create layettes and blankets for the NICU at Akron Children's Hospital. We will have a movie that night as well. All are welcome!
January 30th from 5 to 7 PM: Make Your Own Pizza Night
Cheese Fairies Unite! If you have a favorite topping for pizza, bring it with you. Cheese, Sauce, and Dough will be provided. We will make pizza and then finish up the blankets and layettes, then package them for delivery.