Youth Ministry
Finding an identity in Christ through...
Sunday School
Sundays, 10-11 am
Every Sunday morning at 10 am, teens gather to learn how to develop a worldview rooted in truth and how to form a personal relationship with Jesus Christ. Students meet in room Yes, donuts and snacks are offered.
Confirmation
Sundays, 10—11 am
This is a two-year program for youth which allows them to make a personal commitment to the Church and to God. Classes cover an extensive look at the whole Bible as well as cultural topics relevant to teens. A couple of field trips assist in the experience of Confirmation.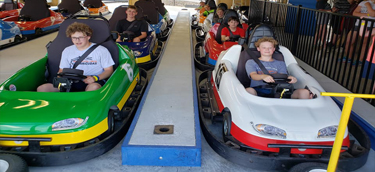 Youth Fellowship
School year Sundays, 5:00—6:30 pm
At GUMC Youth we aim to be real in our faith, have fun, and meet each person where they are, in the hopes to connect our faith with our everyday lives, through community, study, and service. Every youth can belong.
Service
Our hope is that students have an opportunity not just to learn about the world outside their own walls, but to experience it. We lead a number of service opportunities throughout the year, highlighted by our summer mission trip to Mountain T.O.P. We work closely with Green Good Neighbors, our shut-ins, and serving where the community needs assistance to help gain us a wider worldview