Visitor Information
Frequently Asked Questions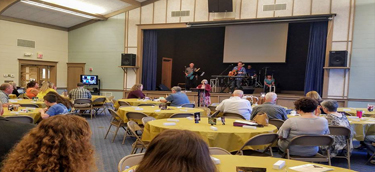 Q:
What is the difference between services
A:
Our 9:00 service is defined as "Modern". It is a bit more relaxed, and we sing contemporary worship songs. Our 11:00 service is defined as "Traditional".It is a bit more structured: we follow a liturgy, and we sing hymns
Q:
What should I wear
A:
Whatever you want! Some people dress up, while others prefer to wear a T-shirt and jeans. God loves us all, so come as you are!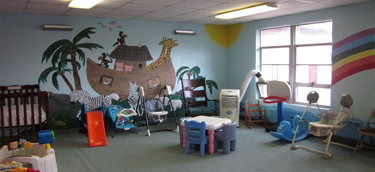 Q:
What about my children
A:
Our nursery is open from 9:00-12:00. We also have Sunday school for children from 10:00-11:00, as well as Junior Worship offered during the 11:00 service.
Q:
When should I arrive
A:
The Modern Worship Service is at 9:00 and is currently being held as a Drive-In Service in the church parking lot. The Traditional is at 11:00 in the Sanctuary, with Sunday school for all ages at 10:00. We suggest you come about 15 minutes early your first time, so that you can locate these areas.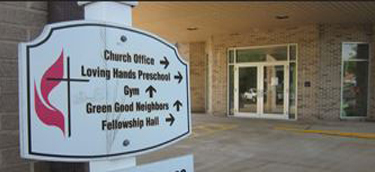 Q:
Where do I go once I arrive
A:
If you are attending the 9:00 service, please park behind the church and either stay in your car or bring folding chairs to enjoy worship outside.
If you are attending the 11:00 service, we suggest that you park on the side of the church, and enter through the doors on the side. This will take you right to the sanctuary.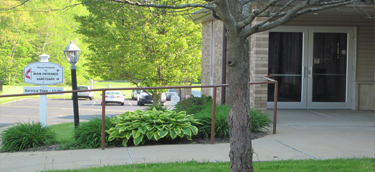 Q:
Is the church wheelchair accessible
A:
Yes. We have an elevator in the church that allows those who need it to access many different parts of our church.
Q:
Do you offer any special services
A:
We hold several special services throughout the year that coincide with the church calendar, such as Ash Wednesday, Holy Thursday, Good Friday prayer stations, Easter and mulitple Christmas Eve services.
Q:
How do I become a member
A:
Our pastor offers new member orientation classes for all persons interested in joining the church. To express an interest and receive more information, please email
Rev. Katie