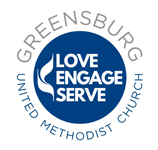 ---
Whats' Happening at GUMC


Bible Study
Our Not A Fan Sunday Night Study Group has begun in the Church library. This is our 6th year and we meet two sundays a month from September through May. We'll start off with a six session study on the life-changing power of the Holy Spirit, and how he can move in our church and in our lives. The author of the book is Pastor Jim Cymbala, pastor of the Brooklyn Tabernacle, home of the renowned Brookelyn Tabernacle Choir. The first meeting is Sunday, September 15th at 6:00 pm and will begin with a light meal. All are invited to come. Contact Judy Martin or the church office for more information.

Help The Hurrican Victims
With Hurricane Dorian impacting not only the US, but the bahamas and surrounding islands, The United Methodist Committee on Relief is providing needed assistance and care. If you wish to support UMCOR in it's efforts, please use one of the envelopes during the offering and mark it as UMCOR. 100% of your donation is used towards relief.


Love, Engage, Serve Saturday
On Saturday, October 5th starting at 9am, our church will be practicing our vision through variousministries, including the walking group, Blessong of the Animals along with Uniontown UMC and the ASPCA, Pumpkin painting and games at Twisted Wilderfest and much more. The goal is to Love, Engage, and Serve our community in a variety of ways so all cam participte. Come join us!


Not Too Late To Join The Choir
Although our Chancel Choir has started practicing, it's not too late to join us. If you have ever though about joining the choir, or if you just like to sing, this is your chance. There is no audition, no special musical ability is required. All you need is a desire to sing. So, if you sing in the car, or sing in the shower, come sing to the Lord! Practices begin Wednesday, September 4th at 7:30. Contact or Choir Director Brian Lawson for more information.


Help Needed on Sunday Mornings
Adults or older teens are needed to help work rotationally in the following classes Sunday mornings. Teacher for grades 3-6, Teacher assistants fro grades 3-6, Co-teachers for Post Confirmation Class (working with Rev. Katie, grades 8-12) and Substitute Teachers that can be called on from time to time. Contact Rev. Katie orJohn Flanders about the possibiliy of helping.