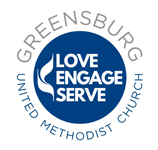 ---
Whats' Happening at GUMC


Preschool Looking for Volunteers
Loving Hands Preschool is looking for a few volunteers to help with their Christmas Programs on December 9th and 10th. There will be a daytime and an early evening program on each day. If you would be interested in helping, there is a sign up sheet in the office.


Creating Grateful Boxes
On Sunday, November 24th at 10 AM in the Gathering Area, Students of all ages will come together to create a grateful box or boxes for their family to use around the dinner table. Bring in a shoe box that morning in order to create a place where family members can write down what they are grateful for and keep them until New Year's Eve to be read, for an entire year, or however your family wants to share in this way to spread and share gratitude for all God has done for us.


Help Us Decorate
Enter into Advent by preparing the church for Christ's Birth. On Saturday, November 30th at 11 am will be holding our Annual Hanging of the Greens. Worship spaces and the Gathering Area will be decorated that day. Bring a snack/beverage to share as we work together to welcome Advent. Mark your calendar!


Come Join The Choir Just because the choir season has already started, doesn't mean it's too late to join. We are always looking for more voices to join the talented group of singers that we already have. No special musical ability is required. All you need is a desire to sing. So if you sing in the car, or sing in the shower, come sing for the Lord. Practices are Wednesday nights at 7:30. See our Choir Director Brian Lawson with any questions.


Family Ministry Advent Wreath Brunch
On Sunday, December 1st at 10AM, during the brunch, a station will be available for families of all ages and stages to create an Advent Wreath for their home. Candles, holders, and wreaths will be provided. Everyone can share in creating them before they depart from worship or brunch. A special devotion will be offered as well for families to use over the season of Advent.