Music
Music has always been a big part of our church and our services. We have something to fit almost every musical taste.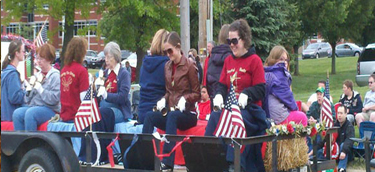 The Joyful Bells
Our Joyful Bells play once a month at the 11am service and at special events throughout our community.
We welcome all levels of ringers, from beginners to advanced.
The Bells practice Wednesday nights at 6:15 and are directed by Betty Gross.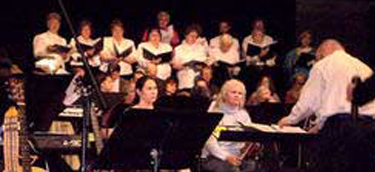 Chancel Choir
Our choir sings at the 11 am service and at special events around our community. We sing a variety of different styles of music from the traditional hymns to more contemporary Christian music.
All are welcome. All you need is a desire to sing.
Practices are Wednesday nights at 7:30 pm.
Brian Lawson is the Director.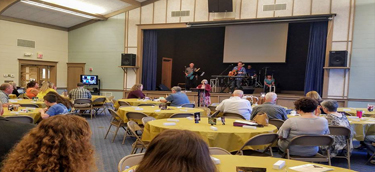 The Praise Band
Our Praise Band sings contemporary Christian music every Sunday morning at our 9am Modern Service. New band members are always welcome.
The band is led by Dustin Oliver and practices are on Sunday Mornings at 8:00AM.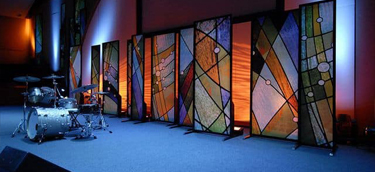 Special Music
In addition to the three groups above, our children's choir prepares either vocal or handbell music to share with the congregation. We also welcome people from our congregation or special guests to share their vocal or instrumental talents with us on special music Sundays.
If you would like more information about any of our music programs, simply send an email to us at
music@greensburgumc.net